enter site In 2006, most people did not know what a foreclosure action was, much less know someone involved in one. Presently, the mortgage crisis and its effects are regular topics in the media and news, and most people know many people who have been involved in a foreclosure action.
go to site The current issue facing many homeowners is how long does a bank have to try to take back a home for non-payment of the loan associated with the mortgage? Many homeowners who have lived in limbo for years waiting for the bank to come knocking are eager to find out. They want to move forward with the next chapter of their lives.
go site For some people who have been waiting for answer, a solution may be a quiet title action against the bank. A simple way to explain a quiet title action is where a homeowner requests to keep his or her property even though there was a default in the mortgage payments because the bank waited too long to foreclose.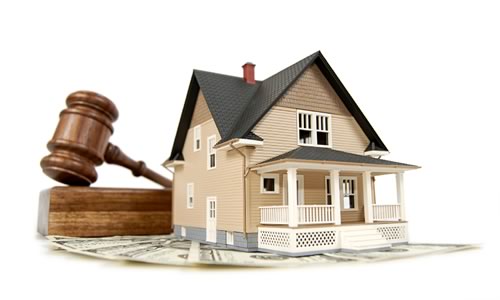 Why are Banks taking so long to foreclose?
18 year old senior dating 14 year old freshman In some cases it is because the bank's paperwork is not in order or there were issues with transfers from one service to another. In other cases, it is because the file has gotten "lost in the shuffle".
go Statutes of Limitations limit the period of time within which a claimant must bring its action or be forever barred. To read my blog post on the subject, go here: Statute of Limitations
http://boersenalltag.de/blog/post/2013/04/08/interview-beim-daf-dialog-semiconductor-und-aixtron/index.html There are cases pending before the Florida Supreme Court and the 11th U.S. Circuit Court of Appeals that have similar facts:
opzioni digitali su internet campaign 71&p fare 20trading&gclid cmumh4d_rmmcfqvitaod0wwaig the owner stopped paying the bank,
the bank accelerated all payments dues under the promissory note (the note),
the bank filed a foreclosure action and served the homeowner with a complaint,
the foreclosure lawsuit was dismissed,
the homeowner made no more payments to the bank, and
the bank waited more than five years to begin a second foreclosure lawsuit.
go here - Saxo trader demo. Shyam Networks participated in the recently held 3rd Security India 2011 organised by Comnet Conferences, a division of Exhibitions India Group. The conference themed as "Changing Landscape of Security & Surveillance", took place at Hotel Shangri-La Eros on 7th July 2011 at New Delhi. The homeowners in these cases are arguing that since Florida's statute of limitation on a written agreement (such as a note) is five years, and since the bank waited more than five years to foreclose after accelerating all payments due under the note, the bank is barred from collecting on the note. The homeowners further argue that since the bank cannot enforce the note, it likewise cannot enforce the mortgage and the owners are entitled to a quiet title judgment that declares the mortgage to be invalid.
The outcomes of these cases will dictate whether banks in Florida can enforce hundreds of millions (or perhaps even billions or trillions) of dollars of mortgages against owners or whether such owners will be able to quiet title in themselves and have their mortgages declared unenforceable.
elavil 25 mg and alcohol If you have a property that the bank started a foreclosure on in 2010 or before, and that foreclosure was dismissed, and the bank has not filed a second foreclosure, call the Bankruptcy Law Offices of James Schwitalla, P.A. today for your free quiet title consultation with James Schwitalla.
risperdal for bipolar disorder Click here for more information on other ways to deal with foreclosure.