Bankruptcy Attorney Serving Miami and South Florida
Are you behind in paying your bills? Are you being harassed at home and at work by creditors? Do the calls start at 8:00 a.m. and continue until 9:00 p.m.? Have they even called your friends, your family or neighbors? You do not have to suffer the stress, anxiety and embarrassment of creditor harassment. Help may be just a phone call away.
At the Bankruptcy Law Offices of James Schwitalla, P.A., we work to stop creditor harassment and help people get debt relief though bankruptcy. When our office confirms that we represent you, Federal and Florida laws require that the bill collector calls stop! We can then take the additional steps needed to put a halt to foreclosure and repossession actions.
For a free consultation, call 305-278-0811 or send us an e-mail.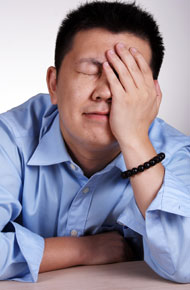 Stopping Creditor Harassment
Our firm has over 18 years experience helping clients obtain debt relief and a new financial future. When we take your Chapter 13 or Chapter 7 bankruptcy case, we can take steps to stop creditors from calling you and begin taking the steps that can lead to a more secure financial life for yourself and your family. If creditors do call, all you have to do is refer them to us. We will handle all dealings with your creditors — so that you can focus on your life.
Debt Relief Through Bankruptcy
Attorney James Schwitalla can review your situation and recommend an appropriate solution for you. Once we file bankruptcy for you, the court will order an automatic stay on any foreclosure, repossession, garnishment or other debt collection actions. You can begin to get peace of mind and start living your life again.
In a short time, our firm can develop a debt relief strategy that can eliminate unsecured debts. We will also work to help you keep as many of your assets and personal possessions as possible.
Take the First Step Today
Call 305-278-0811 or Send us an e-mail to speak with a bankruptcy lawyer at the Bankruptcy Law Offices of James Schwitalla, P.A.
Hablamos Español
Bancarrota • Consulta Gratis
The hiring of a lawyer is an important decision that should not be solely upon advertisements. Before you decide, ask us to send you free, written information about our qualifications and experience.
We are a debt relief agency. As bankruptcy attorneys in Miami, we help people file for bankruptcy relief under the Bankruptcy Code.