Miami, Florida, Bankruptcy Attorney
Declaring bankruptcy can be the first step to a better financial future. But you should do this only after you have a full understanding of the process and what it means for your life.
Attorney James Schwitalla can explain bankruptcy and discuss your options in a free consultation. He can answer your questions and dispel any myths about bankruptcy you may have. This could be the first step toward a better future for you and your family.
To get the most from your free consultation with James Schwitalla, you need to bring the following to your meeting:
Last year's tax return (and your spouse's if you are married and file separately)
Your current pay stub (and your spouse's if you are married)
A list of your debts
That's all that will be required for your free consultation with James Schwitalla, and you can leave your checkbook at home!
James Schwitalla will review your situation and recommend the best course of action for you. He will explain the bankruptcy process and how our firm may be able to help you make a new financial beginning. Your free consultation will not be complete until James Schwitalla has answered all of your questions.
If you are considering bankruptcy, there are some things you should not do:
Do not repay debts you owe to family members or friends.
Do not transfer property such as a vehicle, boat or house to another person without talking with a lawyer.
Do not run up your credit cards.
Do not pay off your car loan.
Do not fail to file your tax return. Even if you can't pay your taxes, you should file a tax return.
Do not make a short sale of your house. This is almost always inadvisable, and could create significant tax liabilities that can't be discharged in a bankruptcy.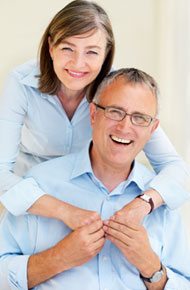 A Personalized Approach
Bankruptcy Attorney James Schwitalla and staff will work closely with you to develop a personalized debt relief plan that enables you to take steps to retain as many of your assets as possible.
How to file for bankruptcy? Leave that to us. We will manage your case from start to finish — so that you have the opportunity to make a new financial start.
Call Today – Free Consultation
Call (305) 278-0811 or Send us an e-mail to learn more about how we can help you.
We are conveniently located just off Exit 16 on the Florida Turnpike, easily accessible from all parts of Miami, South Florida and the Florida Keys.
Hablamos Español
Bancarrota • Consulta Gratis
The hiring of a lawyer is an important decision that should not be solely upon advertisements. Before you decide, ask us to send you free, written information about our qualifications and experience.
We are a debt relief agency. As bankruptcy attorneys in Miami, we help people file for bankruptcy relief under the Bankruptcy Code.