Miami Bankruptcy Attorney
At the Bankruptcy Law Offices of James Schwitalla, P.A., we talk with many people about bankruptcy every week. Their biggest fear is that they are about to lose their life savings, their homes, their vehicles and everything they have worked so hard to obtain.
We offer a free consultation for each potential client, where we attempt to calm their fears, answer their questions, and explain how we can help them get debt relief.
Call us at (305) 278-0811 to schedule this free consultation. It could be the first step toward a better future for yourself and your family.
What Is Exempt and What Is not Exempt?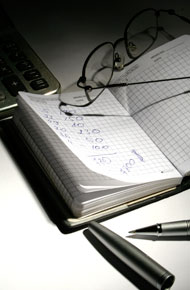 One of the keys to a successful bankruptcy is identifying what assets are exempt and which assets are not. Exempt assets are those assets which creditors are not allowed to take. These include:
Home equity
IRA, 401-K and pension assets
Florida Pre-Paid College Tuition and 529 Plans
Annuities
Cash surrender value of life insurance
Workers' compensation and Social Security Disability benefits
And other exempt assets
You even get wild-card exemptions of $1,000 for personal property ($5,000 if you don't have a home) and $1,000 towards the equity in your vehicle.
Helping You Keep As Much As Possible
Attorney James Schwitalla is highly experienced in identifying exempt property, having represented thousands of people in South Florida in bankruptcy court. He will work to maximize the exemptions in your case, to allow you to take steps to keep as many of your assets and personal possessions as possible.
Mr. Schwitalla and staff will handle all details and necessary actions in your case. We will work to resolve your bankruptcy proceeding as quickly and efficiently as possible — so that you can get bankruptcy relief and a new financial start.
Contact a Bankruptcy Lawyer – Free Consultation
Call (305) 278-0811 or Send us an e-mail to learn more about how we can help you.
We are conveniently located just off Exit 16 on the Florida Turnpike, easily accessible from all parts of Miami, South Florida and the Florida Keys.
Hablamos Español
Bancarrota • Consulta Gratis
The hiring of a lawyer is an important decision that should not be solely upon advertisements. Before you decide, ask us to send you free, written information about our qualifications and experience.
We are a debt relief agency. As bankruptcy attorneys in Miami, we help people file for bankruptcy relief under the Bankruptcy Code.