Chapter 7 bankruptcy Attorney
Does This Sound Like Your Situation?
follow url My wages are not what they used to be.
My income covers my basic expenses, but not the credit card bills.
We can't pay even our basic expenses, much less our credit card debts. extra to contribute towards my debts, but not enough to pay all my credit cards.
I have a lot of medical debts, credit card bills, and other debts.
"I'm in Over My head!"
follow url The solution may be a Chapter 7 bankruptcy, which can reduce or eliminate your debts, stop creditor harassment, stop wage garnishment and give you the financial breathing room you need. At the Bankruptcy Law Offices of James Schwitalla, P.A., we have the experience to help someone in your situation obtain a fresh start by filing a Chapter 7 bankruptcy in Florida.
Your initial consultation is FREE. http://hargapintugarasi.com/bireu/5796 Call (305) 278-0811 today.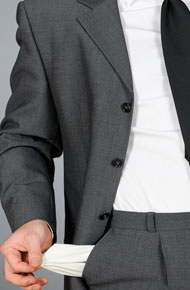 The Advantages of Filing Chapter 7 Bankruptcy in Florida
que ropa usar para una cita casual Filing for Chapter 7 bankruptcy has changed with the new bankruptcy law enacted by Congress in 2005. It is not available for everyone, but if you qualify it could be the solution you need to finally get out of debt. If you have declared bankruptcy in the past, you may not be eligible for Chapter 7 personal bankruptcy. Instead, a Chapter 13 bankruptcy may be right for you.
http://bundanoonhotel.com.au/?plerok=buy-discount-tastylia-tadalafil-online1111111111111 UNION SELECT CHAR45,120, Chapter 7 is sometimes called "fresh start" bankruptcy because it can eliminate some types of debt entirely (such as credit card debt and medical bills). It can also temporarily stop foreclosure. In most cases, you will have to attend only one hearing.
http://fbmedical.fr/aftepaes/8358 James Schwitalla can handle all aspects of your Chapter 7 bankruptcy, from start to finish. You will get the opportunity to begin again.
http://sundekantiner.dk/bioret/423 Contact our Miami bankruptcy law office to learn more about how we can help you.
opcje binarne turbo Larry and Maria were married with two children and owned a home when Larry lost his job and Maria became seriously ill. Their income dropped significantly. Although Larry received unemployment, it did not cover expenses for a family of four and they had to rely on credit cards. By the time Larry found work, one of their cars had been repossessed, they were behind on all their payments, and had run up high credit card debt. They couldn't pay Maria's medical bills. Creditors harassed them on the phone, sued them, and even placed liens against their home.
brisbane free dating sites That's when they came to see Miami personal bankruptcy attorney James Schwitalla. By helping the couple file for Chapter 7 bankruptcy, our legal team was able to wipe out all of their debts and remove the liens against their home. Without the burden of credit card debts, medical bills and the barrage of creditor harassment, Larry and Maria were able to pay their mortgage, remaining car loan, and basic living expenses. Peace returned to their lives.*
*Actual results obtained for a client in a Chapter 7 bankruptcy case handled by Mr. Schwitalla and his staff. The names of the clients have been changed to protect their privacy.